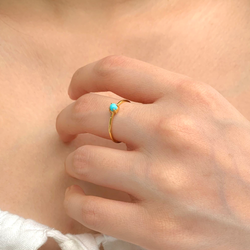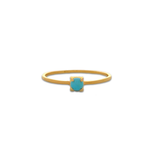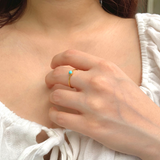 Turquoise Ring
Made with BIS Hallmarked Gold
0.68 g
14K Gold
| Price Breakup | |
| --- | --- |
| 14K Gold (0.68 g) | ₹2620/- |
| Turquoise | ₹800/- |
| Making & Misc. charges | ₹1640/- |
| GST @ 3% | ₹151.8/- |
| TOTAL | ₹5211.8/- |
Description
Take the soothing energy of the turquoise stone wherever you go with our adorable Turquoise Ring. Studded with a beautiful round Arizona Turquoise stone.
Note: The colour of the stone may vary slightly from that shown in the pictures. We only use natural turquoise stones and these stones have naturally occurring marbling and/or black specs.
Made to order and shipped in 2-3 weeks, unless size is in stock in which case it can be shipped the next day. Contact us on +918800305037 to confirm availability.
Band Size 1mm 
STONE:
Name: Turquoise
Weight:

0.12

ct
0.68 g
14K Gold
| Price Breakup | |
| --- | --- |
| 14K Gold (0.68 g) | ₹2620/- |
| Turquoise | ₹800/- |
| Making & Misc. charges | ₹1640/- |
| GST @ 3% | ₹151.8/- |
| TOTAL | ₹5211.8/- |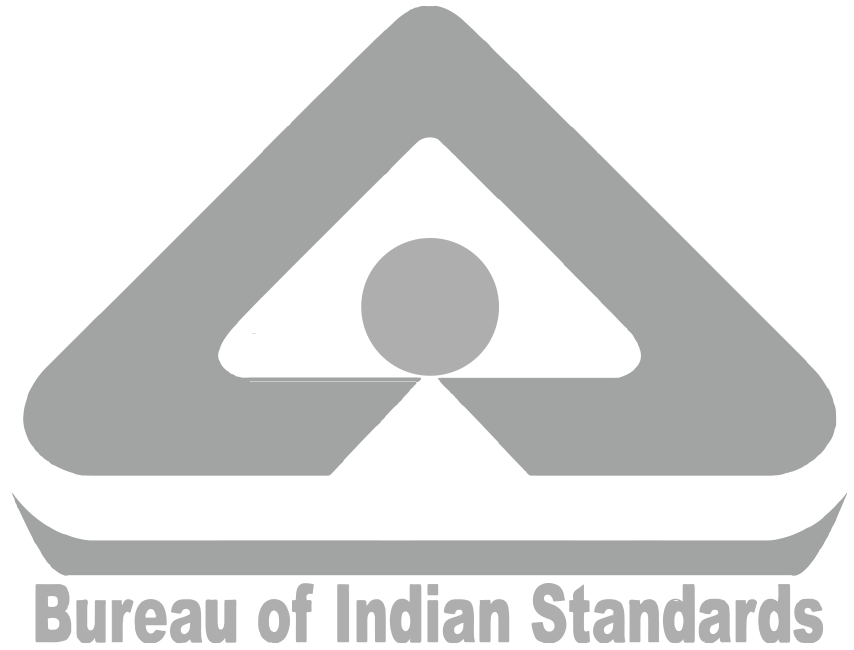 BIS Hallmarked Gold and Independent Lab Certified Diamonds