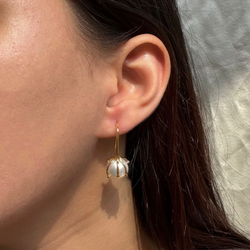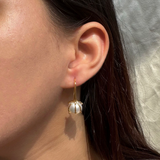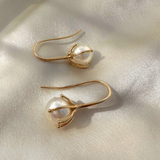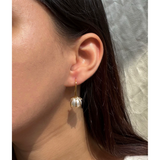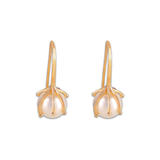 Pearl Willow Drops
Real Hallmarked Gold
& Rare South Sea Pearls
3.12 g
14k Gold
| Price Breakup | |
| --- | --- |
| 14k Gold (3.12 g) | ₹12000/- |
| South Sea Pearl | 18.94 ct | ₹28410/- |
| Making & Misc. charges | ₹6244/- |
| GST @ 3% | ₹1399.6/- |
| TOTAL | ₹48053.6/- |
Description
Indulge in the ultimate luxury with our exquisite Pearl Willow Drops, featuring a breathtaking willow design in 14k gold. Each earring is meticulously crafted by our skilled artisans to ensure the highest quality and elegance.
The star of these earrings is the magnificent South Sea pearl, renowned for its exceptional lustre and silky smooth texture, making them the perfect centrepiece for these stunning earrings. The intricate details of the willow branches add an extra layer of depth and dimension, making these earrings truly one-of-a-kind.
CERTIFIED SOUTH SEA PEARLS - The Epitome of Luxury
Our Certification process ensures that each pearl in our collection is of the highest quality and meets our strict standards. You can rest assured that the pearl you receive will be as described and meet your expectations. 
3.12 g
14k Gold
| Price Breakup | |
| --- | --- |
| 14k Gold (3.12 g) | ₹12000/- |
| South Sea Pearl | 18.94 ct | ₹28410/- |
| Making & Misc. charges | ₹6244/- |
| GST @ 3% | ₹1399.6/- |
| TOTAL | ₹48053.6/- |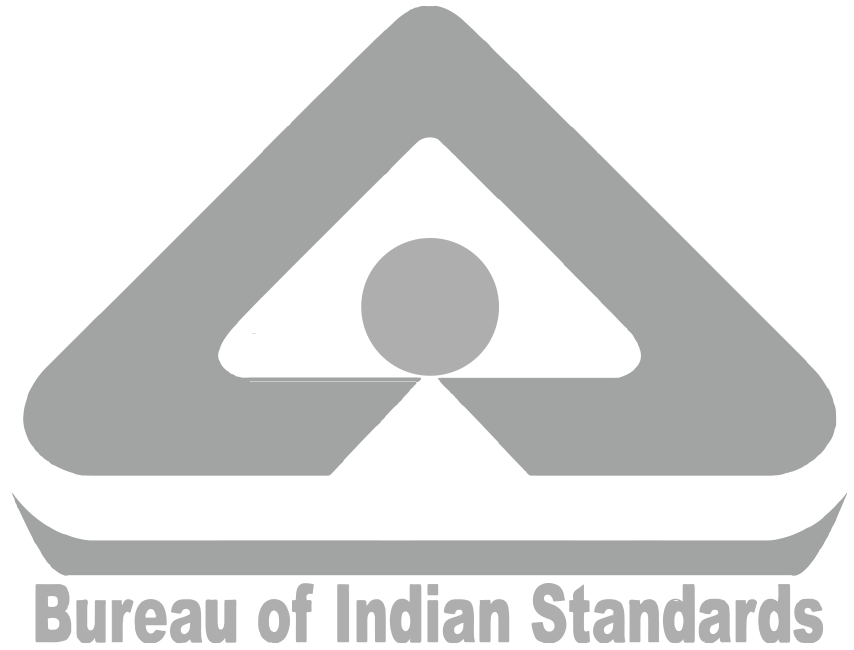 BIS Hallmarked Gold and Independent Lab Certified Diamonds